WHAT ARE LINEAR SWITCHES KEYBOARD? – ALL YOU NEED TO KNOW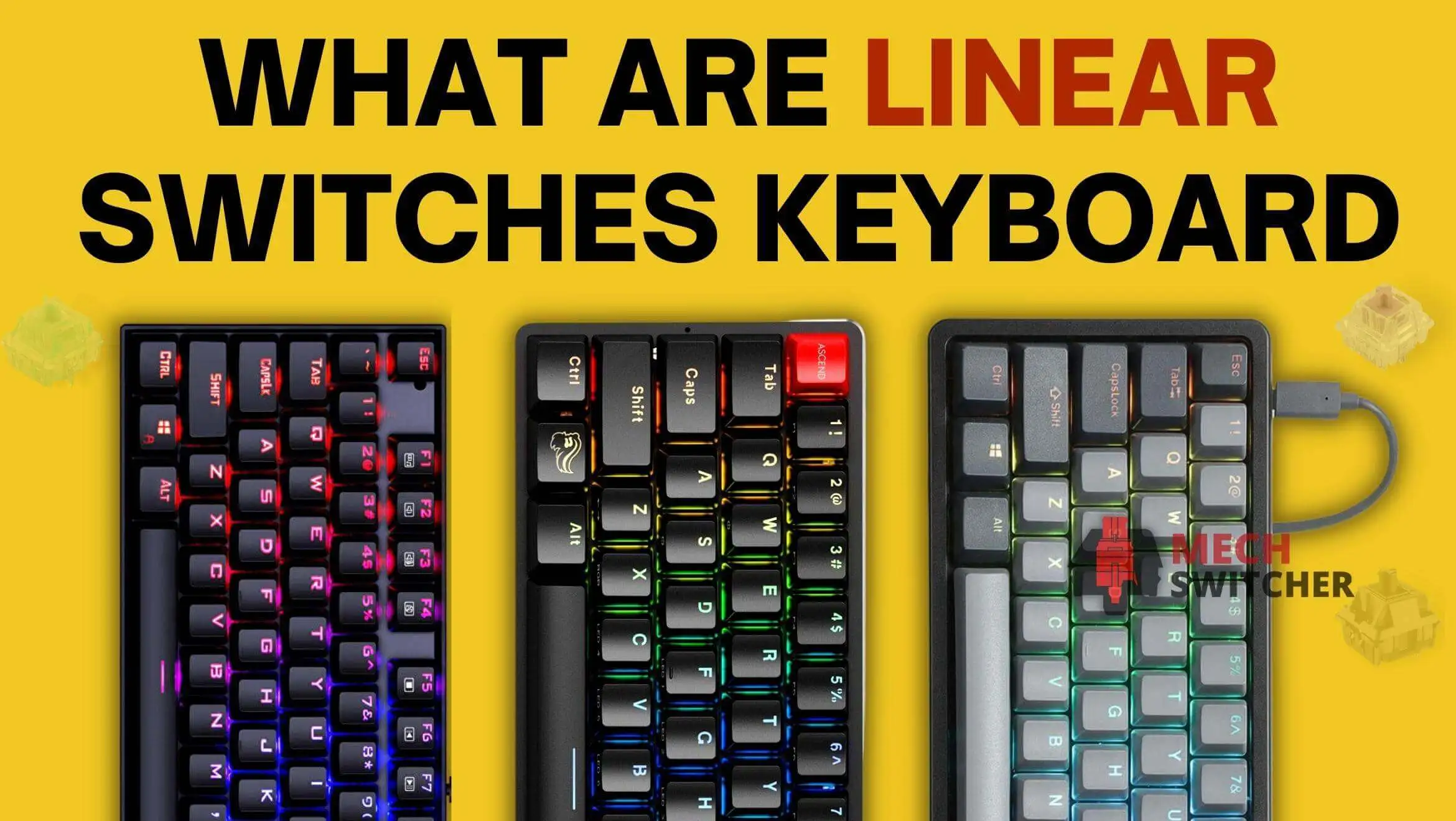 A mechanical keyboard manufactures mechanical switches to enhance your performance and provide a deep feeling while using. Many custom mechanical hot-swapper keyboards are available in the market for linear, tactile, and clicky switches. But, here I'll discuss what are linear switches keyboard by personal testing. Without further ado, let's start;
What is linear keyboard?
Gaming mechanical keyboards mostly come with linear mechanical switches, and hot swapper mechanical keyboards come with linear, tactile switches. And, for Both keyboards, you get changing switch options.
You can easily replace the mechanical switches on a hot swapper mechanical keyboard if you use tactile switches for typing and want to switch to linear switches for gaming.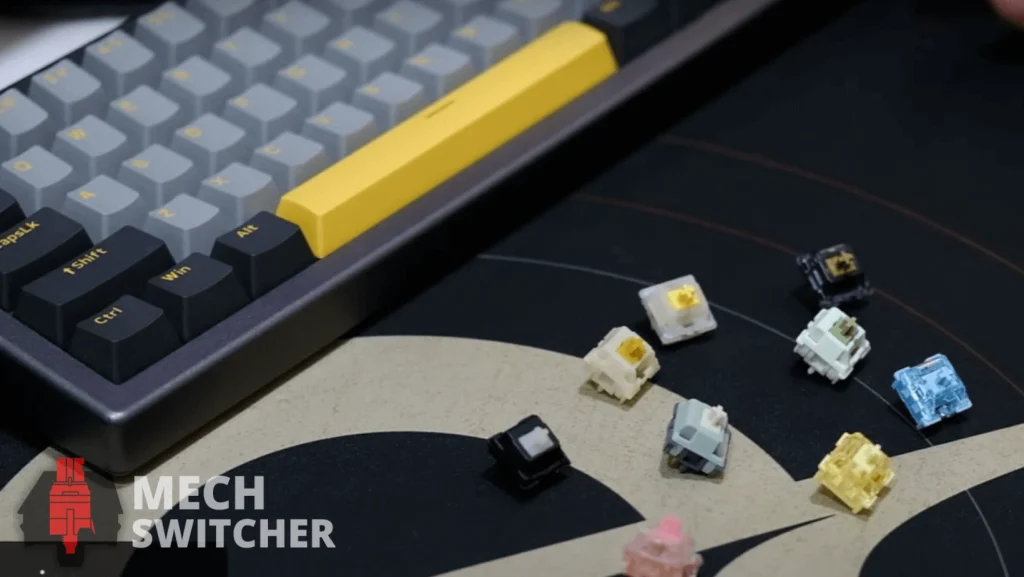 These keyboards are the personal choice of professional or expert gamers, streamers, and fast typists due to better keyboard experience, versatility, durability, and responsiveness than simple keyboards. Also, which keyboard do you prefer for a better gaming experience, fast typing, and general use if you have linear mechanical switches?
Advantages of linear switches keyboard
Here are the following advantages of linear switches and mechanical keyboard such as;
Durability
You are more likely to hit the keys quickly and forcefully during intense gaming and fast typing sessions. This type of use is designed to withstand mechanical gaming keyboards. Plastic keys and a metal base make this keyboard durable and wear-resistant. The lifetime of a well-built mechanical keyboard is 20.4 million to 100 million keystrokes, while that of a membrane keyboard is 5.2 million to 10.3 million.
Speed and Precision
In comparison to membrane keyboards, mechanical keyboards respond faster. The keyboard responds only when players lightly press the keys. The advantage of this is that they can react more quickly to fast-paced games such as RPGs and point-and-click adventures. Similarly, less tapping forces reduce hand fatigue and stress when playing games.
Customizable Features
There're various customizable features, which are especially famous and favorite for their interchangeable linear mechanical switches. In simple words, with a mechanical keyboard, you should customize other linear switches likes;
Cherry MX red linear switch responds better and smoother to light touch and creates minimal noise despite rapid tapping.
Cherry MX black switches are slightly stiffer than other key option switches. They reduce the random chance of hitting a key and making it right as rain for gaming but require precision, real-time strategy (RTS), and role-playing games (RPGs), two examples.
Gateron Yellow switches have a medium resistance level and smooth actuation while gaming, typing, and general use.
Speed silver linear switches are optimized for gaming with linear switches good for speed and increase the response time without quiet noise.
Clean up and Repair Easily
The keycaps of gaming mechanical keyboards can be disassembled efficiently, making them quicker to clean than membrane keyboards. You need to wipe down the keys if food spills on your keyboard. Furthermore, you can conveniently detach a key if you encounter issues. Replace damaged keys with new ones if necessary.
Enhance Gaming Experience and Use at Night
A better gaming experience requires more than switching to mechanical gaming keyboards. To meet all your gaming needs, choose a pre-built gaming PC first. Plus, playing in a dark room requires using a mechanical keyboard's backlight, primarily for aesthetic reasons.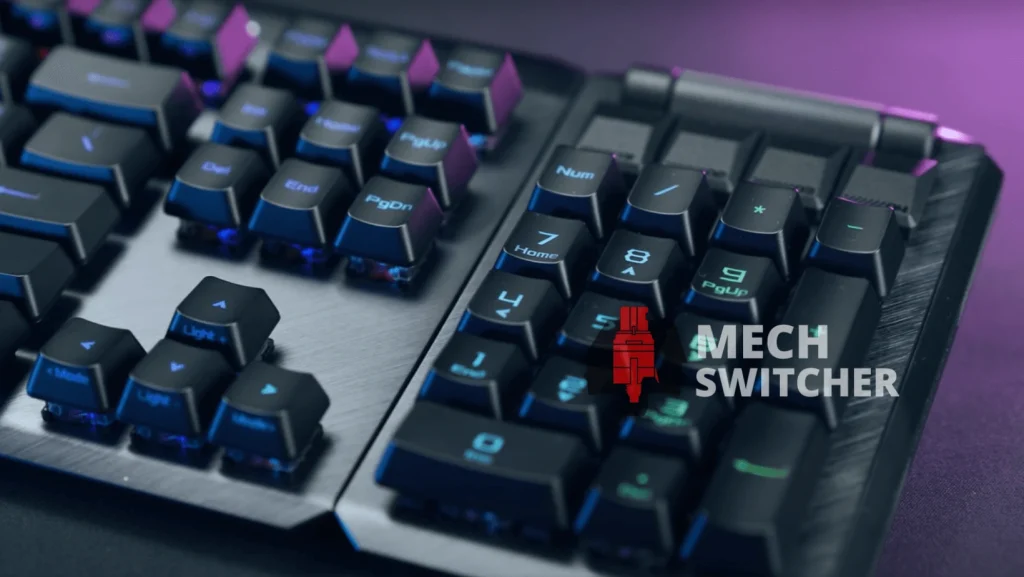 Generally, advanced keyboards feature lights or keys that change brightness when pressed. Additionally, you can control the backlight's color, typically one of the four options available: white, green, red, and blue.
Consider Top Rated Linear Keyboards
I'm using many mechanical keyboards for different purposes, so I mention the following linear switches keyboard. I've used linear switches for a long time and found good results. These keyboards are a great option or not in your case but these linear are most famous of everyman and his dog. Such as
SteelSeries Apex Pro Linear Keyboard
The linear switches of the Apex pro gaming mechanical keyboard work more efficiently and are more durable when playing heavy games. In terms of gaming, this mechanical keyboard is my first choice since it has omni point red linear switches that are smooth and durable.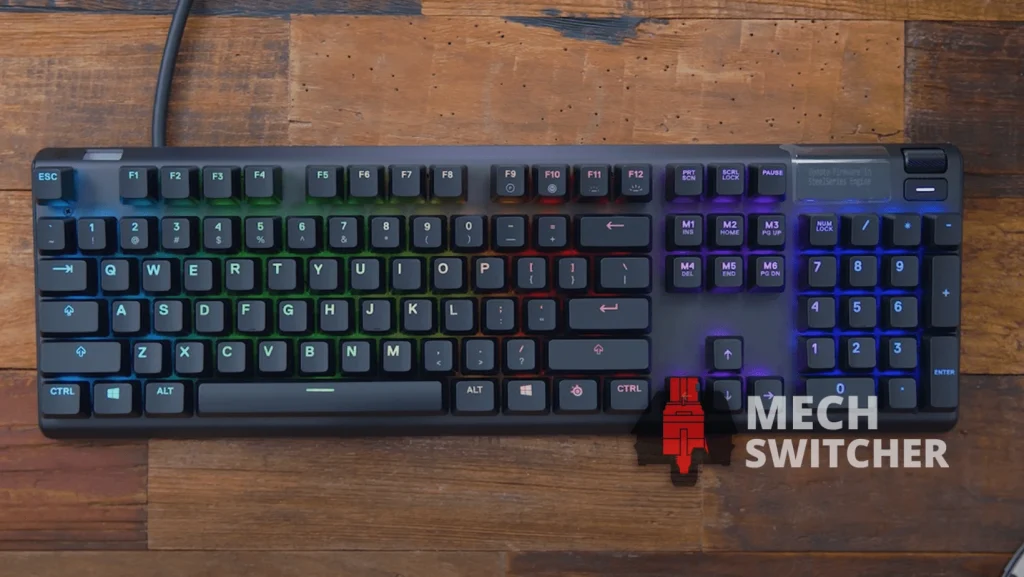 There is also an operating force of 37 gf, an actuation force of 37 gf, a pre-travel of 1.4 mm, and a total travel distance of 4.1 mm.
Its solid build and aluminum top plate make it virtually flex-free, which is an attractive feature. In addition, the keyboard has RGB backlighting with individually lit keys, which can be controlled directly from the keyboard and fully customized by software. You should get this full-sized gaming keyboard to increase your gaming performance. Both casual and serious gamers have tested it.
MMO Linear Mechanical keyboard
A heavily addicted gamer suggested MMO mechanical gaming to me, After a long time of using this keyboard well for gaming. The MMO mechanical gaming keyboard used MX speed silver switches, which are smooth and enhance performance. Plus, the operating force is 42 gf, and the actuation point is 41 gf.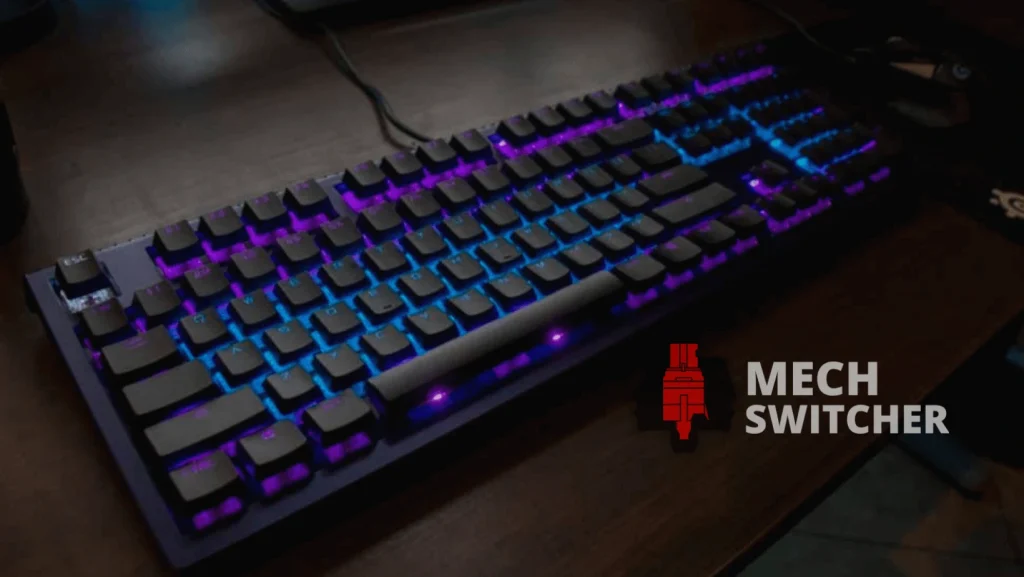 Also, the pre-travel distance measures 1.1 mm or a total travel distance of 3.4 mm. With speed linear switches, this mechanical keyboard provides good results and removes finger stains while continuing keystrokes. Although, the keyboard design is straight. The keyboard also features RGB backlighting with individually lit keys that can be controlled directly from the keyboard. You should get this full-sized gaming keyboard if you wish to improve your gaming performance compare to tacitle switches .
Minimum Incline 2°
Medium Incline 4°
Maximum Incline 7°
Wrist rest detachable
HyperX Alloy Linear Mechanical keyboard
HyperX Alloy linear switches keyboard is famous among gamers and fast typists with a soft touch. After testing, this mechanical keyboard performs well and increases speed or response efficiently.
This mechanical gaming keyboard comes with red linear switches with an operating force of 46 gf and an actuation force of 45 gf. Plus, the pre-travel distance is 2.0 mm, and the total travel distance is 3.9mm. Also, all keys are macro-programmable and can be done through the software. On the other hand, the software is optimal for Windows.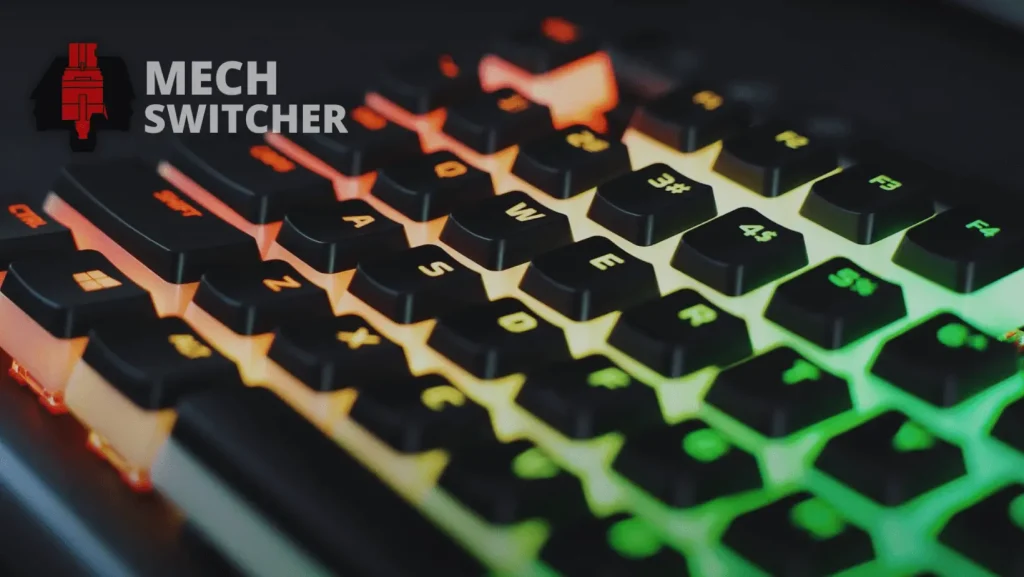 Despite the straightforward design of the keyboard. RGB backlighting on the keyboard can also be controlled directly from the keyboard, with individual keys that can be individually illuminated. Getting this full-sized gaming keyboard will help you improve your gaming performance. You should get a mechanical keyboard if you want a linear switches keyboard.
How to replace switches in a linear keyboard?
With gaming mechanical keyboards replacing the linear mechanical switches or other switches, fast, straight, and easy-to-install and pull-out switches. Because they're designed to allow switches to be removed and installed quickly and get the new feel, sound, and speed with other mechanical linear switches, you should easily remove and install them with an easy method.
Getter the Tools:
First, you need tools to remove old mechanical switches in gaming keyboards. In fact, without these tools, switches, and keycaps are easily damaged.
Required a switch puller to remove the old switches.
Keycaps must be removed using a keycap puller.
The non-hot-swappable keyboard (soldered switches keyboard) also required the following tools such as.
Soldering iron
Solder sucker (solder jump)
Soldering accessories
Removing Old Keycaps:
Put the key puller over the old mechanical switch and try to pull them straight up. Please only do it slowly when you remove the keycaps on the switch. You can also follow these tips to avoid damaging the switches:
Keep your keycaps in the same order as when you removed them to make it easier to put them back on!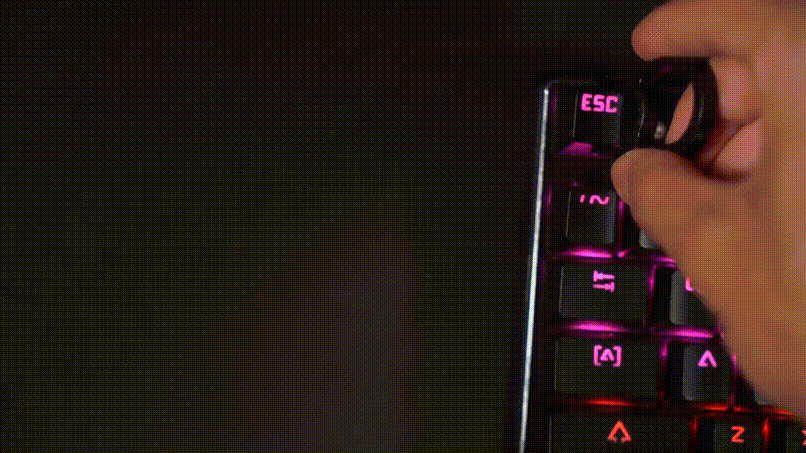 Gently wiggle the keycap puller back and forth while pulling keycaps.
While keycaps are pulled. Plus, sometimes switches come out. Stay calm, slightly off the keycap of the switch.
Pull out the Old Switches:
After removing the keycaps, pull out the hot-swapper keyboard switches. To quickly and easily remove switches, use a switch puller.
Step 1: Each switch has a tiny tab at the top and bottom, so place the switch puller under them before squeezing.
Step 2: You can easily lift the tabs with a switch puller, which presses tabs and helps you pull them upward.
The first time I pulled out switches, it was a bad experience. It's been quite challenging to break plastic tabs and scratch plates. Breaking plastic tabs and scratching plates has been quite challenging for me. Practicing makes perfect, however. If you are new to this practice, you may find the following tips helpful.
Tip 1: Switch pullers made of metal should not be used. They can scratch PCB plates. Because this is a sensitive moment, use a stainless steel switch puller instead. Furthermore, gently wiggle the switches before pulling them out.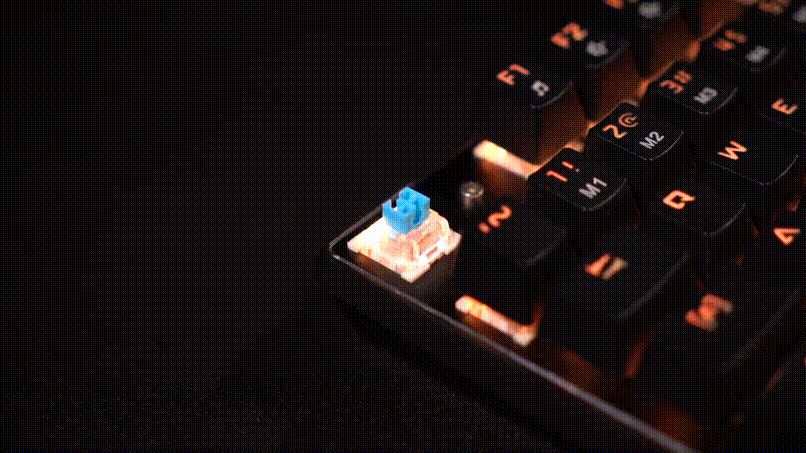 Tip 2: For this part, I recommend using a switch puller. My neighbor uses tools other than a switch puller to remove keyboard switches.
Using two guitar picks to pull switches easily
A flathead screwdriver works fine to remove switches.
Your first preference is a switch puller. In addition, these tools can damage switches, so use them at your own risk and the ball in your court.
Installing the Linear Switches:
For a better keyboard experience, install linear switches when keycaps and switches are out. Take care to follow these steps.
Step 1: Verify the direction of the south side and bottom copper pins before engaging. Align the PCB with the holes.
Step 2: Make sure the alignment of linear switches is straight down while going into the respective hole.
Step 3: The linear switch should now be pressed. There is no hard and fast rule. You should hear a loud, clicky noise when you press the switch firmly.
Step 4: The switch must be tested before the keycaps are pressed. The best way to check your keyboard switches is to use one of the many keyboard keys tester websites (https://keyboard-test.space).
Step 5: If your linear switch is not working fine, then pull out, insert, check the metal leaves which are installed properly or install another switch, and check again.
Here is an alert message to protect the linear switch from damage.
TIP: If you note pins bent on a linear switch, you should pluck them out with fingers, a switch puller, and tweezers.
Pressing the Keycaps: I recommend removing keycaps in the same order. As a result, pressing the keycaps is effortless. Make sure you follow these steps carefully.
Step 1: Ensure that the keycaps are firmly and straightly placed over the linear switches.
Step 2: When the keycaps start to wiggle, tap on them to see if they are pressing correctly.
Can Linear Switches Good for Typing?
In addition to reducing errors, the tactile bump provides a pleasant typing experience. Because linear mechanical switches give a bump-free feel, they cannot provide tactile feedback. Fast typists can benefit from linear switches, even though they depend on typing speed. However, for most typists, tactile switches are preferable to linear ones.
FAQ – FREQUENTLY ASKED QUESTIONS
Final Thought
The linear switches are optimal for playing games, and the design of switches make their features full compared to tactile or clicky switches. But the linear switches perform quietly well with gaming mechanical keyboards.
Moreover, you would easily find a mechanical keyboard with linear switches at the big box store. If gaming is your hobby, consider only gaming mechanical keyboards with linear switches. Next time you change switches, this process can't strain your pocket.